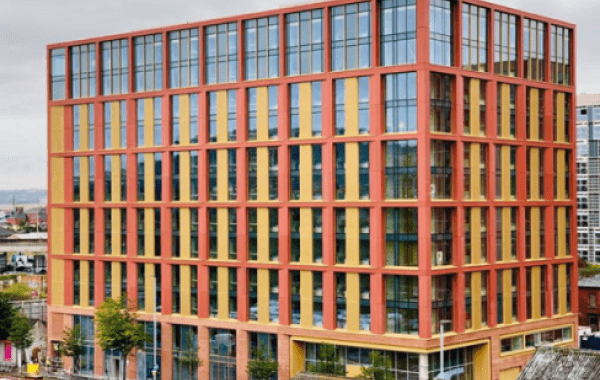 UK Student Accommodation
A 407-bed purpose-built student accommodation located in Belfast, Northern Ireland, United Kingdom.
U.K. student accommodation is a recession-proof investment providing secure long-term yields. Increasing demand and supply shortages are expected to remain for at least 8-10 years.
Issue Volume: GBP 15m
Maturity: 5 years
Coupon: 5%
Issue price: 100% at par
Collateral:

Second charge over all shares in the issuer
Second charge over assets
HIGHLIGHTS
3 minutes
walk to St. Anne's Cathedral
4 minutes
walk to St. Anne's Cathedral
14 minutes
walk to Belfast City Hall
---
35,000
students in Belfast but only 6000 built and operating
2021
new supply will only come to the market in 2021 at the earliest
---
12,082 m2
total floor area
---
About
SafeGuard Real Estate Management (SafeGuard) is a global real estate owner & investment manager with its headquarter in Singapore.
SafeRE is fully digitalized, eliminates transaction cost and intermediary fees, and delivers more transparency to real estate asset owners and investors.
SafeGuard is employee-owned and currently manages the SafeGuard Platinum Real Estate Fund, the Asia Hospitality Capital platform, and various mandates investing in global real estate.
More than 100 years of professional senior executive experience in real estate, finance and technical management roles with US$ 6 billion+ of corporate and real estate acquisitions and divestments globally.
Transactions in Spain, U.K., Germany, Singapore, Hong Kong, Korea, Taiwan, Pakistan.
Billion-dollar IPO at 3x multiple; Billion-dollar hospitality REIT listing.
Register to find out more