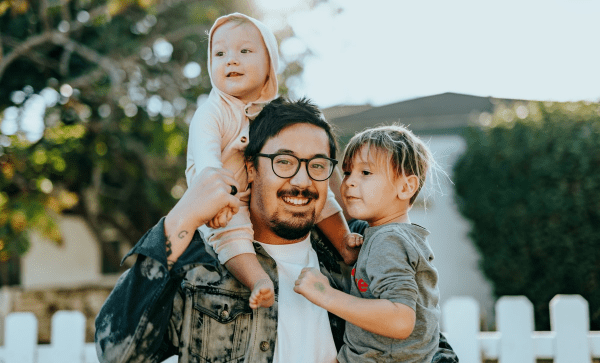 BMO Real Estate Partners (REP) has launched an open-ended fund to invest in 'flexible-rent' affordable housing across the UK.
The BMO UK Housing Fund will work with housing association Home Group to create purpose-built rental accommodation for households ineligible for social housing but struggle to afford private-market rents.
The real estate arm of Canada's BMO Global Asset Management is targeting a 6% return and will use a 'flexible rent' model to ensure units remain affordable and reduce turnover of tenants.
The fund has held a first close, attracting investment from investors including from Big Society Capital, and BMO REP said it had a £250m (€293m) investment pipeline and was seeking to raise £500m of equity.
Angus Henderson, head of business development at BMO REP, said the fund's area of focus – mid-market rental homes for local key workers – was more scalable on a national basis than typical private-rented sector (PRS) strategies that focus on the higher end of the market and look to increase rents through tenant churn.
"We think we are the only people out there providing a build-to-rent model, focusing on those lower to middle-income households – the types of households that would have historically been offered social provision but in the current provision [are not] eligible," he said.
Central to the strategy is the flexible rent model, which is designed to ensure rents do not outpace inflation, benefitting tenants, while also giving investors greater certainty of income.
"The market rents that we are looking to target… are set at an economically viable level… and don't overburden those key workers," said Peter Lowe, director and fund manager at BMO REP.
The approach effectively limits the upside of rental growth, he said, but "we are also offering a lower-volatility cash flow".
Traditional PRS strategies seek to generate higher rental growth through shorter leases and tenant churn.
Lowe said these tend to "focus on the amenity-led, premium or luxury offer, more traditionally associated with transient tenants coming and going – short stays, singletons, city dwellers, young graduates". He added: "And then at the other end of the spectrum you had the grant-satisfied social housing part of the market. We are looking at what is the deepest and most liquid part of the market where the need is probably greatest."
Lowe said: "We are looking for people to build their lives here. We are looking for them to spend a significant amount of time in our buildings. We want them to be happy. We want them to continue to roll over and stay in occupation."
Henderson said: "This is not about building product and looking to maximise the sale value. This is looking to create something that has sustainable income and that you're aligned with through the lifecycle of the asset."
Less than £100m has been raised in the first close, but Henderson said it was important to "launch now to demonstrate the concept" and that the open-ended structure would allow it "grow over time".
Big Society Capital, an organisation created by the UK government in 2011 that seeks to encourage the growth of impact investment, has been an early investor in a number of social impact real estate funds.
Anna Shiel, head of origination at Big Society Capital, said: "There is a significant shortage of high quality, secure and affordable homes available in the PRS in the UK, particularly for individuals and families on low-to middle incomes.
"At Big Society Capital, we look for housing ideas to improve lives and help address the root causes of the UK's housing crisis. An essential part of the solution is tackling the problems experienced by tenants and improving the quality and number of housing options truly affordable to people living in the PRS.
"We believe the innovative flexible-rent model will help support this by delivering new and professionally managed, affordable rental homes and enabling build-to-rent to serve a wider market."
"An essential part of solving the housing crisis is tackling the problems experienced by tenants and improving the quality and range of choice of housing options available to people living in the PRS.
"The flexible-rent model has the potential to contribute to this through the delivery of new professionally managed affordable rental homes, expanding the current build-to-rent offering to a wider market.
Big Society Capital worked with BMO REP on its ESG impact policy, which will be overseen by an independent advisory group.
BMO REP said policy "creates a strong governance structure to guarantee a product that satisfies occupier needs today and in the future, while also prioritising environmental considerations and promoting sustainable living, ultimately creating thriving communities for the long term".
---