Financiers
For Fund Managers, Real Estate Developers, and other Property Owners, SafeRE is the path to reach a global investor audience and finance more efficiently.
Ethical Innovative Rewarding
8 reasons to Finance on SafeRE
SafeRE is the most beneficial way to invest in real estate. Join the SafeRE portal to browse the different opportunities today. SafeRE charges no transaction fees and delivers a trustworthy product to investors
Speed
Automation results in fast decision making and secure transaction execution.
Diversity
Investors on SafeRE include institutions, family offices and individual investors.
You are doing good
SafeRE is friendly to the environment and helps you to become ESG-compliant.
Cost
SafeRE is the lowest cost option for fund raising.
Digitisation
SafeRE's value chain is completely digitized and easy to use.
Tax Efficiency
Real estate investment structures on SafeRE are tax-optimized.
Liquidity
The SafeRE marketplace allows to finance anytime on short notice.
Reach
SafeRE guarantees you global reach to interested real estate investors.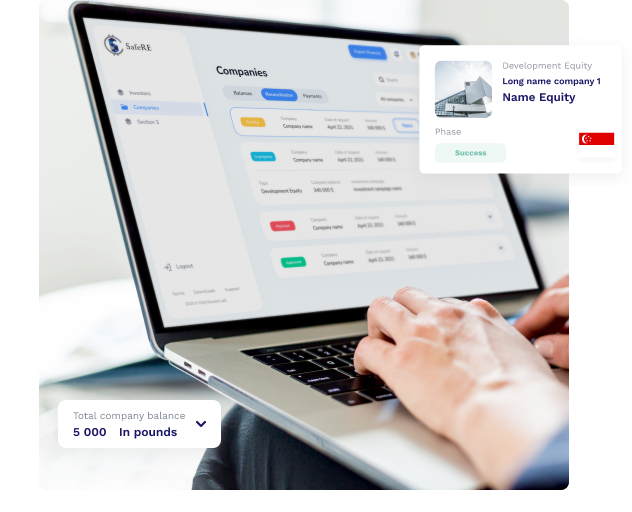 Due Diligence is our key pillar
Proprietary Due Diligence process for risk mitigation
Market analysis to estimate the potential income and expenses associated with the investment
Assessment of the future outlook of the market.
ESG assessment
Legal, tax and physical inspection of the investment. Exposure & Trustworthy
At SafeRE, credibility is what we live by. With SafeRE you earn the trust of potential investors and build a loyal base of recurrence.