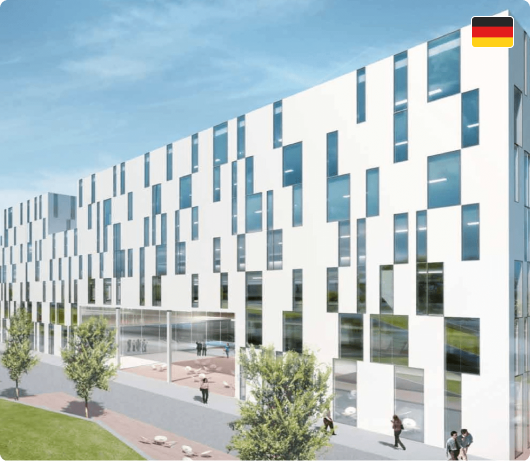 Galileo Munich
Mezzanine Financing of central development of the Technical University Munich including hotel, conference center, office and retail.
The development includes offices, a 200+ keys four-star hotel, a 150+ keys four-star serviced apartment complex and retail space.
SafeGuard invested into the capital stack as mezzanine investor on top of a € 120 million senior debt facility by a German bank and below another € 50 million mezzanine tranche. We also secured a preferred purchase right of the whole complex.
The development is in a prime location of Munich with tenants including leading German and international corporations. The hotel is a franchise by the leading global hotel operator. Most of the retail space is rented to the largest German retail chain.
Highlights
€ 125 Million
---
Development Value
€ 170 Million
---
Completion Value
€ 8 Million
---
Mezzanine Investment
About
SafeGuard Real Estate Management (SafeGuard) is a global real estate owner & investment manager with its headquarter in Singapore.
SafeRE is fully digitalized, eliminates transaction cost and intermediary fees, and delivers more transparency to real estate asset owners and investors.
SafeGuard is employee-owned and currently manages the SafeGuard Platinum Real Estate Fund, the Asia Hospitality Capital platform, and various mandates investing in global real estate.
More than 100 years of professional senior executive experience in real estate, finance and technical management roles with US$ 6 billion+ of corporate and real estate acquisitions and divestments globally.
Transactions in Spain, U.K., Germany, Singapore, Hong Kong, Korea, Taiwan, Pakistan.
Billion-dollar IPO at 3x multiple; Billion-dollar hospitality REIT listing.