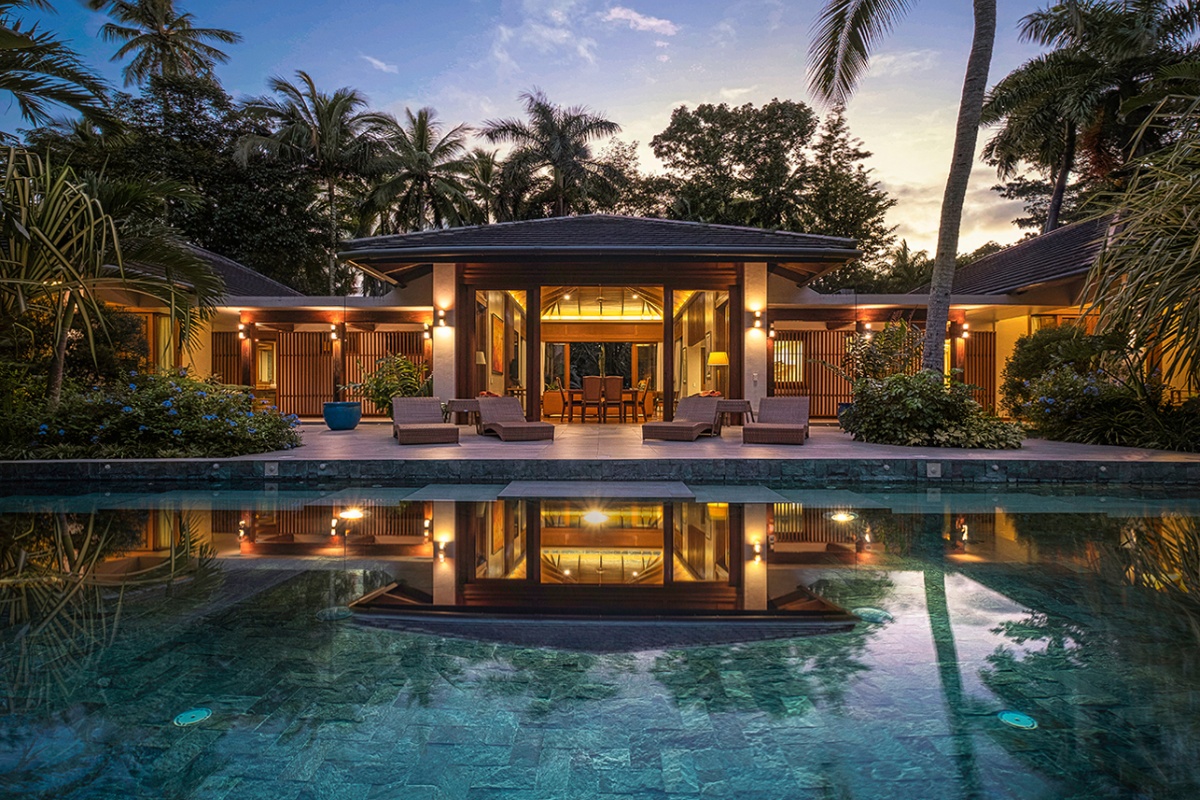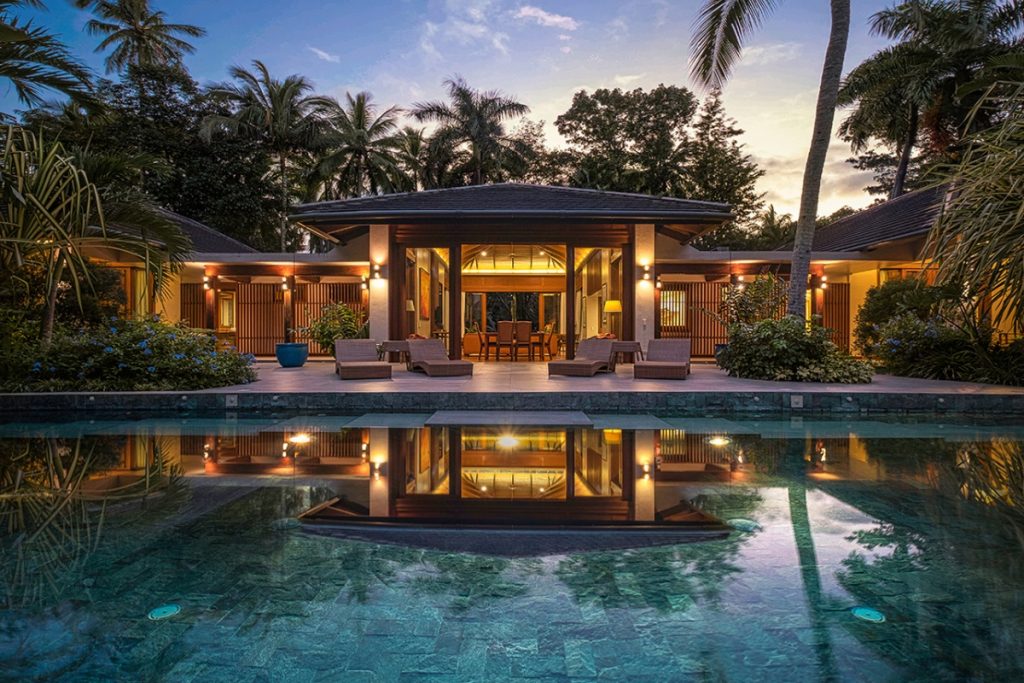 SafeGuard Global Wellness Retreat Fund
campaign name
SafeGuard Global Wellness Retreat Fund
short description
Strategically develop and establish world-class luxury wellness resort

SafeGuard Global Wellness Retreat Fund key take aways
The Safeguard Global Wellness Retreat Fund aspires to invest in the expansion of The Farm, a premium wellness resort brand, across strategically chosen regions including Europe, Asia, the Middle East, and other regions exhibiting promising high-return potential. Our objective is to establish luxurious wellness retreats that meet the burgeoning global demand for wellness tourism, fueled by the recent global pandemic and a heightened focus on holistic health and disease prevention.
This endeavor seeks to create immersive, transformative experiences for guests, with every destination thoughtfully designed to promote holistic well-being. The Farm will provide comprehensive personalized health optimization programs to address and treat chronic illnesses and lifestyle diseases through natural and holistic methodologies.
The approach involves capitalizing on the established experience and expansive network of CG Hospitality, which currently boasts a global presence of over 140 accommodations. Leveraging this expertise, CG Hospitality will identify and acquire properties with a potential for transformation into luxurious wellness retreats, enveloped by nature's majesty. Once procured, our skilled asset management team will transform these assets into high-end wellness retreats. The resorts will be designed to harmoniously blend with their natural surroundings while providing the epitome of luxury, comfort, and innovative wellness facilities.
By tapping into the global wellness tourism market's untapped potential, we aim to maximize profitability while upholding the highest standards of excellence in hospitality, sustainability, and guest satisfaction. Our goal is to establish The Farm as a renowned brand of wellness resorts with a proven track record.
We seek to raise a fund of USD 150 million to execute this investment plan, with an IRR target of 18%. The General Partner for this venture will be Safeguard Real Estate Management, who will ensure optimal property management and operational performance, with CG Hospitality serving as an advisor, bringing their vast experience and network to support the project's success.
SafeGuard Global Wellness Retreat Fund
Subscription Date
01 September 2023
Subscription End Date
01 September 2024
Capital to Raise
USD 150m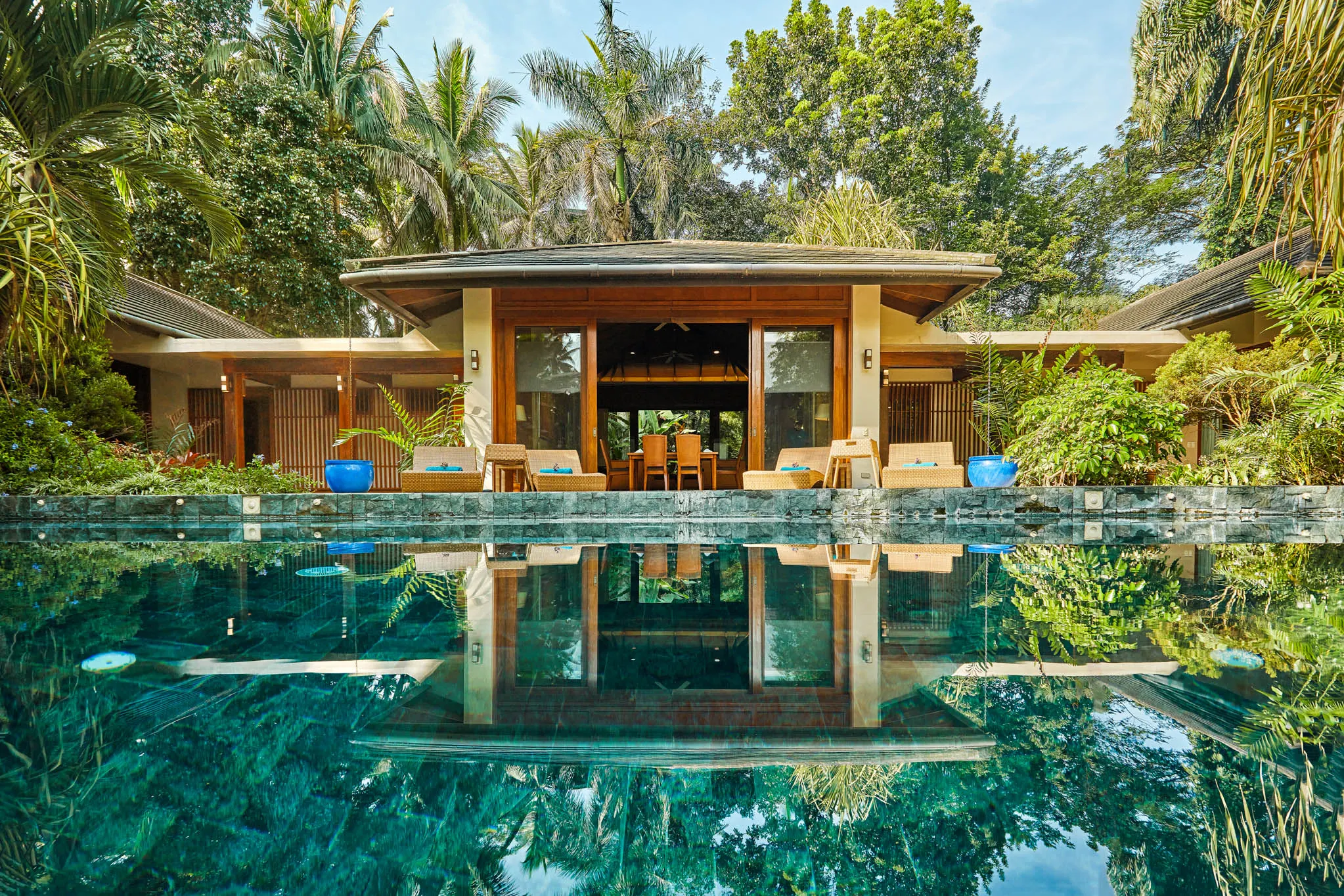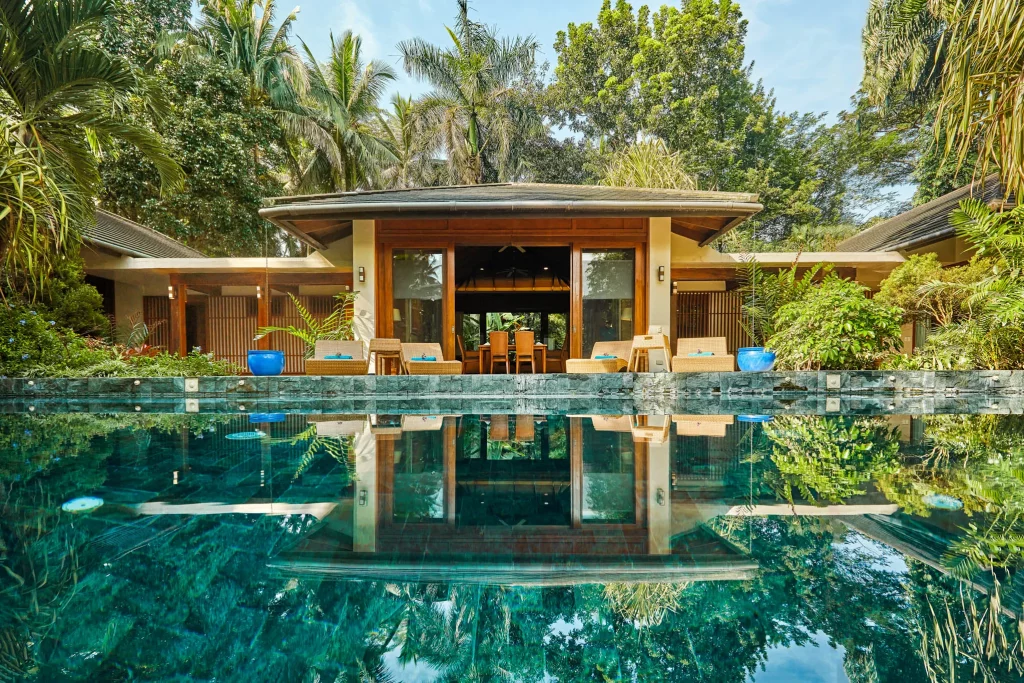 About CG Hospitality
Founded in Nepal and having expanded globally, CG Corp Global is a family-run multi-business enterprise with a current net worth of over USD 2 Billion. The corporation, characterized by a suite of thriving businesses and a robust growth record, is now a notable presence in diverse geographical regions.
CG Corp Global comprises over 160 companies and 123 internationally recognized brands, backed by a dedicated workforce of over 15,000 employees.
Having marked several firsts in Nepal's corporate landscape, CG Corp Global has been a pioneer in numerous sectors. It was the first to introduce modern housing concepts as a real estate company, the first to produce snack food in a state-of-the-art plant, and the first to establish an Integrated Industrial Park in Nepal. Furthermore, it launched the first private commercial bank, the first electronics company, Sound Equipment & Electrical Appliances Industries (SEEAI), and was the first food production company in the country to be awarded ISO 9001.
One of the notable achievements of CG Corp Global lies in its hospitality division, CG Hospitality, which boasts an impressive history of successful joint ventures in the sector. This division partners with esteemed global names and owns iconic assets affiliated with leading hospitality brands such as Taj, Taj Safari, Vivanta, Jetwing, Radisson, Ekho, Fairmont, and its proprietary brands The Zinc, The Fern, Summit and The Farm.
On a 100% ownership basis, CG Hospitality generates an EBITDA of USD 40M, with key assets like The Farm and the Dubai JLT asset each producing over USD 5M. This success story underscores CG Corp Global's unwavering commitment to quality, excellence, and customer satisfaction, setting it apart as a premier multinational corporation with an enduring legacy.
The CG Advantage
Global Presence: CG Hospitality has a robust presence in over 12 countries and 107 destinations, making it a truly international player in the hospitality industry.
Extensive Portfolio: With a diverse portfolio of more than 160 companies and 123 internationally recognized brands, CG Hospitality showcases a rich array of services and products in the global market.
Impressive Growth: Since its inception in 2001, CG Hospitality has experienced consistent growth, with plans to manage and operate 200 hotels by 2025. This demonstrates the company's ability to expand and succeed in a competitive industry.
Innovative Approach: CG Hospitality has been a pioneer in the hospitality sector, introducing environmentally sustainable and sensitive hotels through its subsidiary, Concept Hospitality Pvt. Ltd. Its flagship brand, The Fern, is an environmentally-conscious hotel chain certified by Ecotel, which demonstrates the company's commitment to sustainable practices.
Strategic Partnerships: CG Hospitality boasts successful joint ventures with global hospitality brands like Taj, Taj Safari, Vivanta, Jetwing, Radisson, Ekho, Fairmont, further enhancing its reach and reputation.
Profitable Operations: CG Hospitality, on a 100% ownership basis, generates an EBITDA of USD 40M, indicating its financial strength and successful business model.
Strong Leadership: Guided by the vision and expertise of seasoned professionals like Param Kannampilly, CG Hospitality continues to make significant strides in the hospitality industry.
Future-Ready: With a focused 'Vision 2025' to reach 200 hotels globally, CG Hospitality demonstrates a clear roadmap for future growth and expansion, thereby asserting its readiness to scale and embrace new opportunities in the sector.
Significant Contributor: As a significant arm of the multi-business enterprise CG Corp Global, CG Hospitality contributes to the corporation's overall net worth of over USD 2 Billion.
Valued Employees: With a dedicated workforce of over 15,000 employees, CG Hospitality underscores the importance of its people in achieving its business objectives and providing superior service in the hospitality industry.
CG Hospitality believes in seeking out unique destinations and creating a distinct hospitality experience that sets it apart from the rest. The portfolio is expected to expand to include over 200 hotels and 10,000 keys. CG's diverse range of themed lifestyle brands offers transformative and rejuvenating experiences, whether it's through holistic health and wellness, immersive local exploration, cultural and indigenous heritage, or marine exploration, adventure safaris, and nature treks. These offerings cater to the desires of conscious travelers seeking meaningful experiences.
CG Hospitality's lifestyle properties encompass a variety of exquisite urban establishments, including luxury hotels, business class hotels, safari lodges, health resorts and spas, island resorts, holiday destinations, and world-class residences. These exceptional properties are located across Asia, the GCC region, and East Africa, catering to the discerning tastes of travelers seeking unparalleled experiences.
This grand milestone solidifies CG Hospitality Holding's position as the second largest management company in India for five consecutive years. Additionally, for three consecutive years, CG has been recognized as the top organization for opening the highest number of hotels, ranging from 15 to 20 annually. CG continues its legacy of spearheading the concept of responsible hospitality, even two decades after introducing this trend to the fastest developing nation in South East Asia.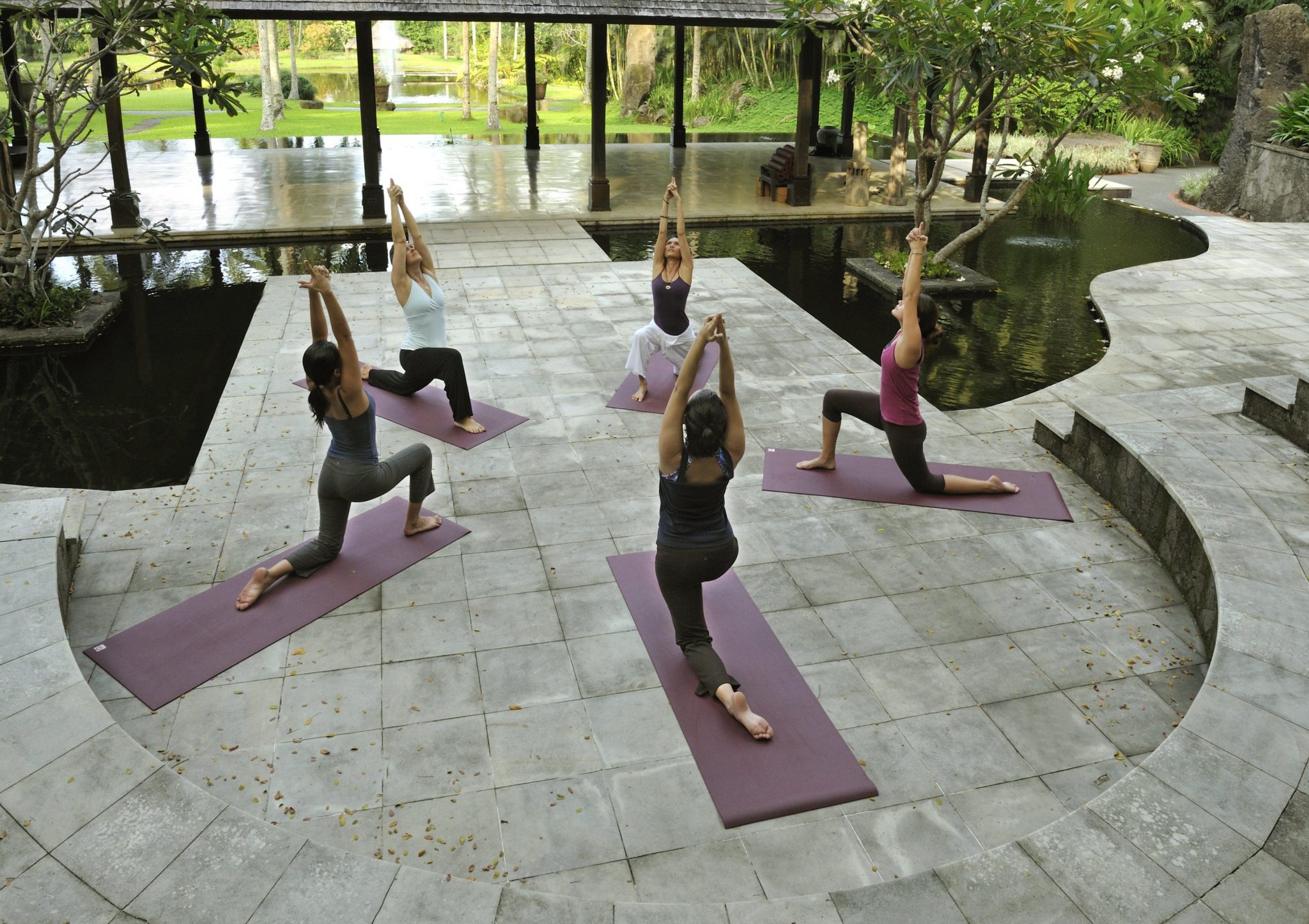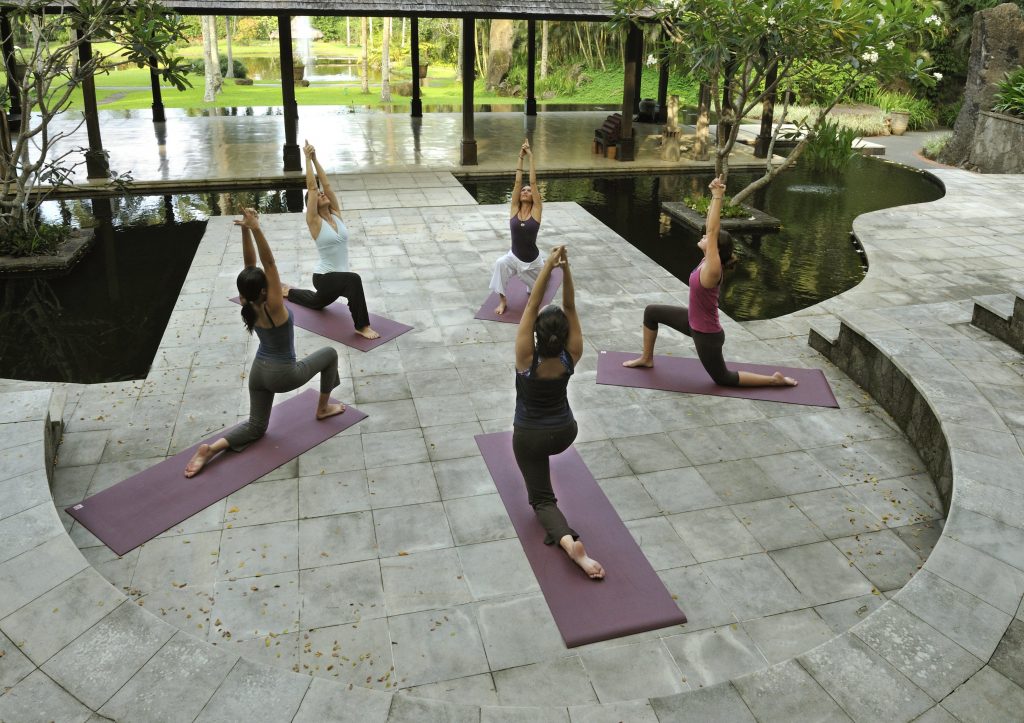 Stay Connected
You'll occasionally hear from SafeRE team with the choice to unsubscribe anytime in each email.