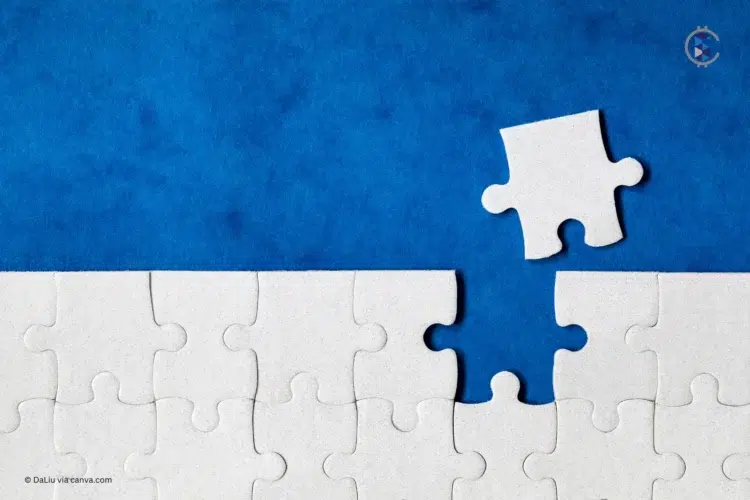 In the dynamic world of finance, investment strategies are continually evolving. Amidst this flux, private credit has emerged as a promising avenue for investors. With its unique attributes and potential for diversification, private credit is reshaping traditional portfolios and offering new opportunities in an uncertain global environment. Let us explain some of the underlying factors that make private credit such a valuable addition to your investment portfolio.
The Evolving Financial Regime: Why Traditional Portfolios Are Shifting 
In a world where financial norms are constantly shifting, traditional portfolios face new challenges. Private credit emerges as a beacon, offering stability amidst the chaos.
Changing Dynamics: The financial markets are in a state of transformation. Factors such as inflation, heightened valuations, and increased market volatility are challenging the norms of traditional portfolios. In this changing landscape, investors are seeking alternatives that can offer stability and returns.
Resilient Investment: As traditional avenues face challenges, private credit stands out with its potential for higher returns, capital preservation, and consistent income generation. Its resilience against market downturns makes it an attractive addition to diverse portfolios.
Diversification Amidst Global Uncertainty 
Global uncertainties loom large, yet private credit continues to shines as a promising asset class. or investors looking to diversify their portfolio and seeking both security and lucrative returns, private credit is the next big investment avenue.
The Power of Private Credit: In an era marked by global uncertainties, private credit offers a stable and lucrative investment strategy. By focusing on areas like factoring, real estate bridge loans, and litigation finance, private credit provides opportunities where capital is scarce, yet returns are relatively high and stable.
Short-Term Opportunities with Long-Term Benefits: One of the strengths of private credit lies in its focus on short-term investment opportunities. These investments, often backed by tangible collateral, ensure that the capital is not only secure but also yields positive outcomes in a shorter timeframe.
Collateral: The Cornerstone of Private Credit 
Collateral is the bedrock of private credit, ensuring investments are secure. In a volatile market, it's the safety net that investors can rely on.
Safety First: A significant feature of private credit investments is the emphasis on collateral. Whether it's real estate or other tangible assets, having collateral ensures that the investment is safeguarded against potential defaults.
Managing Risks: Navigating the complex terrain of various investment types requires careful consideration and insights, especially when it comes to managing the inherent risks associated with each investment. While any investment comes with inherent risks, the collateral-centric approach of private credit minimizes these risks. Even in scenarios of late payments or defaults, the presence of collateral acts as a protective shield, ensuring minimal losses.
The Road Ahead: Navigating the Future of Private Credit 
The financial horizon is vast and ever-changing, but private credit stands tall. It's the future-forward strategy that promises both resilience and growth.
A Promising Horizon: The potential of private credit in the financial landscape is undeniable. As traditional assets face challenges, private credit, with its unique attributes, offers a viable and lucrative alternative.
Staying Ahead of the Curve: The key to success in private credit lies in agility and foresight. As the financial landscape changes, strategies need to adapt to harness the full potential of private credit.
In all its glory, private credit is carving a niche for itself in the world of finance. Its unique attributes, combined with the potential for portfolio diversification and robust returns, make it a must-consider for both new investors learning how to diversify and experienced investors. As the financial world evolves, private credit stands out as a beacon of opportunity and stability.
Start your Private Debt Investing Journey with SafeRE 
SafeRE has revolutionised direct access to these quality real estate investments by reducing fees and offering a seamless and transparent investment process. The SafeRE platform provides access for investors to funds that exhibit steady performance over the years. Lenders enjoying flexibility in setting preferred lending terms and greater influence in structuring loans with collateral and financial covenants to mitigate risks for their investment. 
For those seeking innovative and efficient investment opportunities for real estate, SafeRE is the answer. We introduce more efficient ways to build your wealth. For more information on investment opportunities, feel free to reach out to us or directly access your account on the SafeRE platform.
---
This is not an advertisement making an offer or calling attention to an offer or intended offer. The information contained herein is for informational purpose only and has not been independently verified to ensure its accuracy and fairness. Nothing in this content material should be relied upon as a representation or warranty as to the future. In considering any investment or other performance contained herein, investors should bear in mind that past performance is no guarantee of future results and should consult their own respective advisors.
Neither this article nor anything contained herein shall form the basis of any contract or commitment whatsoever and should not form the basis of any investment decision and should not be considered as advice or recommendation by SafeRE, its affiliates, representatives, directors, managers, officers, employees, agents, to acquire any investment products.
This article is confidential and may not be copied, distributed, or reproduced in any form for any purposes without prior consent provided by SafeRE.
---
---