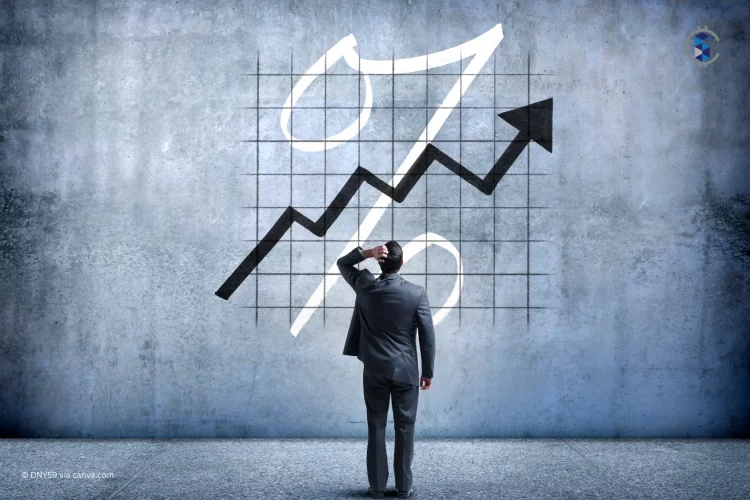 In an ever-changing economic landscape, real estate remains a tried-and-true investment asset class. However, the dynamics of real estate investing can shift significantly in the face of inflation and high-interest rate environments. To navigate these challenges and seize opportunities, investors must adapt their investment approach.
In this blog, we will explore insights and strategies for successful transacting in real estate during uncertain times.
Understanding the Terrain 
The significance of understanding economic factors is remarkably high when it comes to real estate investments. In times of rising interest rates and inflation, it is essential to evaluate the potential impact on your investment portfolio. As interest rates rise, the cost of borrowing for real estate projects increases, impacting the viability of new developments and property acquisitions. Assessing and anticipating the financial effects of economic factors is vital for making informed investment decisions.
4 Strategies for Success 
Success in real estate investing isn't just about finding and owning assets; it's also about managing them effectively, especially in an ever-changing economic landscape. Here are four strategies every investor or manager should consider to ensure their portfolio not only survives but thrives in diverse market conditions.
1. Evaluate Property Types
Not all real estate assets react the same way to economic changes. Some property types may be more sensitive to interest rate hikes, while others, such as industrial or logistics properties, may thrive. For some asset owners it may be easy to pass higher borrowing cost to their tenants, for others it may be difficult. It is important for investors to assess the resilience of their real estate holdings in the context of inflation, and rising interest rates and other market factors. By identifying property types better positioned to weather economic challenges, you can make informed decisions about your investment strategy.
2. Diversify Your Portfolio
Diversifying your real estate investment portfolio involves investing in several types of properties, geographies, sectors and asset classes to spread risk. A well-diversified portfolio can help mitigate the impact of economic fluctuations on your overall real estate investment performance. SafeRE offers investment opportunities that can help you navigate diversifying your investment portfolio with the right mix of investments in real estate, reducing your vulnerability to market volatility.
3. Active Management
During uncertain economic times, active management of your real estate investments becomes critical. Staying informed about market trends and being prepared to adjust your strategy as conditions evolve is crucial. An active approach allows you to seize potential opportunities and protect your investments from potential pitfalls. It is also important to watch possible political and regulatory changes in the environment. For instance, rent controls imposed by a government may create unwanted financial consequences for asset owners. This is where good investment managers play their vital roles. They engage with the real estate portfolio and actively monitoring market developments to make timely tactical and strategic adjustments.
4. Professional Guidance
Seeking advice from seasoned real estate professionals can provide valuable insights and expertise, helping you make informed decisions in complex economic environments. Collaborating with experts who understand the nuances of real estate investing can enhance your chances of success. SafeRE encourages investors to leverage the knowledge and experience of real estate professionals to navigate challenging economic environments effectively.
Cautiously Optimistic Approach 
Investing in real estate funds during periods of inflation and high-interest rates requires a well-thought-out strategy by keeping the focus on property evaluation, diversification, active management, and professional guidance. By understanding the economic terrain, diversifying your portfolio, evaluating property types, actively managing your investments, and seeking professional guidance, you can navigate the challenges and opportunities presented by uncertain economic environments. Remember that every real estate market is unique, and what works in one region may not apply elsewhere. Tailoring your approach to the specific conditions and opportunities in your target market is key to achieving success in real estate investing, even in uncertain times.
Start your Real Estate Investing Journey with SafeRE  
SafeRE has created a revolution in providing direct access to quality real estate investments by reducing fees and offering a seamless and transparent investment process. SafeRE's real estate investment platform provides access for investors to funds that exhibit steady performance over the years. SafeRE constantly introduces more efficient ways to build your wealth through a selected range of quality investments and innovative financing solutions. For more information on investment opportunities, feel free to reach out to us or directly access your account on the SafeRE platform.
---
Disclaimer: This is not an advertisement making an offer or calling attention to an offer or intended offer. The information contained herein is for informational purposes only and has not been independently verified to ensure its accuracy and fairness. Nothing in this content material should be relied upon as a representation or warranty as to the future. In considering any investment or other performance contained herein, investors should bear in mind that past performance is no guarantee of future results and should consult their respective advisors.
Neither this article nor anything contained herein shall form the basis of any contract or commitment whatsoever should not form the basis of any investment decision and should not be considered as advice or recommendation by SafeRE, its affiliates, representatives, directors, managers officers, employees, agents, to acquire any investment products.  This article is confidential and may not be copied, distributed, or reproduced in any form for any purposes without prior consent provided by SafeRE.

---
---