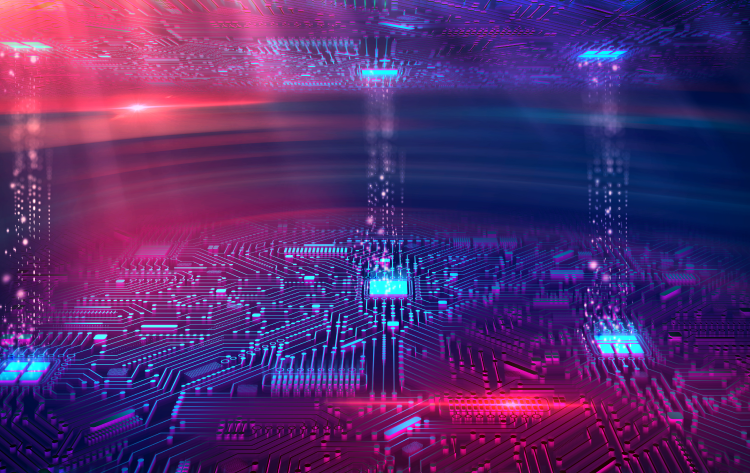 Tokenization has become a hot topic in recent years, but it's a term that still confuses people as far as understanding what tokenization is and the goal of tokenization. When speaking about tokenization, we are referring to the process of replacing a sensitive data element, for example, a bank account number, with a non-sensitive substitute, known as a token. The token is a randomized data string that has no essential or exploitable value or meaning.
Keep reading as we answer some of the most commonly asked questions about tokenization. We'll help you to understand the purpose and goal of tokenization and how it could benefit you in the future.
What is Tokenization?
In the simplest terms, tokenization is a process that's used to replace any type of sensitive data with a non-sensitive substitute. This could be a bank account number or another type of private data, which will then be given a token to replace it. This token has no essential meaning or value, which is why it's a suitable substitute for any type of sensitive data. Today, a variety of assets can be transformed into tokens, including digital goods, real estate, digital services, stocks, and funds.
When tokenization takes place, the essential information that's contained within the data is still retained and there are no issues with the security of the data. The main reason that businesses are looking into tokenization is to reduce the amount of data they need to store. It's a popular option with both small and medium-sized businesses, as it can help them to improve security while remaining in compliance with both government and industry regulations.
What is a Token?

During the process of tokenization, the sensitive data element will be replaced with a token. A token is a randomized string of data, which doesn't contain any value or meaning that can be exploited. Tokens are stored safely within a token vault, which is a centralized server offering secure protection. This is the only place where the token and the original information can be mapped back to one another. By itself, the token won't have any value, however, they are extremely useful for protecting sensitive data.
Businesses opt to use tokens to help remove some of the valuable data from their workplace. Almost every business has sensitive data located within their systems, which needs to be protected. Tokens help companies to remain in compliance and reduce the risk of cybersecurity incidents. They can help to reassure customers and clients about the processes a business uses to keep data safe. This is something customers are more and more concerned about today, which is why many companies are opting to move over to using tokens.
What is the Purpose of Tokenization?
The number one aim of tokenization is to help protect sensitive data without modifying the business utility of the data. Keep in mind that this is a different type of process from encryption, where the sensitive data will be modified and then stored in a way that stops it from being used by the business. There is no real relationship between the original data and the token, which stops the tokenization process being reversed.
What is the Encryption Process?
When discussing tokenization and other similar data processes, you'll often find the term encryption used. This is a process in which the sensitive data is changed mathematically, which doesn't take place during tokenization. It's something that really sets tokenization apart, as the original pattern is no longer present in the token as it would be within encrypted code. One of the top benefits of tokens is that they can't be decrypted, which happens with encrypted data. We are seeing an increase in these types of cyberattacks year after year, with hackers only becoming more and more clued up to the easiest ways to decrypt this type of data.
What is the Goal of Tokenization?
Businesses around the world in any industry are looking for ways to protect sensitive data within their systems. The main goal of tokenization is to try and remove the sensitive data from the system so that it's replaced with a token which is impossible to decipher. Tokenization can help to reduce the chance of a data breach, minimizing the likelihood of data leaks and attackers hacking your system.
Keep in mind that a tokenization system won't replace a security system for your company. However, when used alongside another security system, it can offer one further step of protection for your networks and IT systems. No information is on offer to hackers when you use tokens, so if a cyberattack does take place within a business, there will be nothing for them to steal or use against an organization.
Does Tokenization Mask Data?
A common question we hear about tokenization is whether it will mask data. Data masking is a term that's used to describe the desensitization of sensitive data, so that the data can't be traced back to the original data. Tokenization is one strategy that can be used to mask data. It will store your original data in a separate, secure location, which offers users masked data tokens.
Tokenization vs Encryption
While tokenization and encryption have similar aims, they are two different options you can use to protect data within your business. Tokenization actually offers many benefits over encryption, as it's irreversible and undecipherable. Tokens cannot be returned back to the form which they started in, which is the main difference between these two options. Encrypted data still has some resemblance to the original data, which can still pose security concerns. There's a greater risk that the data will be compromised when you encrypt it, as opposed to tokenization. Tokens don't resemble the original data at all, offering that extra layer of protection should a hacker get into your system.
The Benefits of Tokenization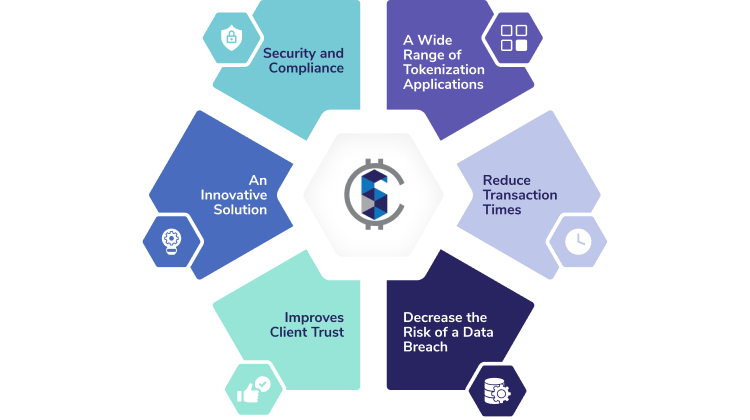 Tokenization offers many benefits to every party involved in a transaction, which is why we are so passionate about this new and exciting type of technology. These are just a few of the key benefits you'll experience from tokenization.
A Wide Range of Tokenization Applications
Tokenization is used across a wide range of industries today, ranging from the real estate field to financial organizations. It's often used within banking and finance, as these are areas which need high levels of protection within any organization. Any type of identifiable personal data can benefit from the use of tokens, and tokenization helps businesses to protect themselves in case of a cyberattack. Common examples of ways tokens are used include for bank account numbers, addresses, credit card numbers, and social security numbers. We only expect to see the number of applications for tokens increase over the upcoming years as this technology becomes more accepted globally.
Reduce Transaction Times
Tokenization can be used in a way that helps to offer 24/7 trading, reducing settlement and transaction times. Depending on the application of the tokens, this can help to reduce the chance of trade breaks, which can cause issues for many industries. Transactions can be completed in a safe and secure manner at any time, and smart contracts can be set up to be generated instantly to complete a transaction.
Decrease the Risk of a Data Breach
Companies operating online today are often targeted as they accept payment by credit or debit card. The number of data breaches taking place each day has only increased during the recent pandemic. Hackers are becoming smarter each year, finding new and creative ways to infiltrate business systems. Tokenization helps to protect a business from financial ruin, which is all too common following a data breach. When tokens are used in place of personal data, there is nothing for a hacker to steal, so you are far more likely to come out unscathed after an incident.
Tokenization Improves Client Trust
Any business today is looking for ways to build trust with their clients, especially after all of the losses and challenges of the past few years. Safety and security are two of the key factors that clients are looking for today, and anything a business can offer to improve these will be much appreciated. When a data breach occurs, it can wreck a company's reputation, but this is where tokens come into play. Even with the worst case scenario in regards to data breaches, you'll find that tokenization helps to improve security and build trust. The more a company can demonstrate to their customers that they are dedicated to looking after their data or finances, the more likely they'll be to continue working with a business for years to come.
An Innovative Solution to Stay Ahead of the Competition
Companies today understand that modern technology is essential to keep competitive in any marketplace. Tokenization is an innovative solution which can be used to stay one step ahead in even the most competitive of marketplaces. Our company knows the many benefits of using tokenization, and we are excited to share this technology and security solution with a wider audience. Tokenization is also working to drive payment innovation, which can offer buyers and sellers new options in the future.
SafeRE Tokenization for Security and Compliance
Here at SafeRE, we are striving to change the way in which the real estate investment market works with the use of tokenization. This innovative technology offers many benefits for the industry, and helps with investing and fundraising. Thanks to the digitalization of all of the processes required in the real estate industry, we can help to make transactions much more efficient and secure for both parties. Our team also puts ethics first in everything we do, offering investors and asset owners a fair experience that can be difficult to find elsewhere on the market.
Security and compliance are both improved with tokenization, and the launch of our digital real estate platform in October 2021 hopes to take our philosophy of creating fair value for our clients one step further. Tokenization supports us in acting ethically and fostering social responsibility by promoting diversity within the market. Blockchain-based security tokens offer an investment alternative for clients, which helps to create a more innovative and rewarding investment experience for anyone we work with. The possibilities are simply endless when it comes to using tokens, and we can't wait to see what the future holds for this technology within the real estate market.
By using tokens and fully digitizing our processes, we can help to eliminate costs involved with transaction and intermediary fees. This offers greater transparency for both investors and real estate asset owners. Our team also has years of real estate and financial expertise, which we combine with our entrepreneurial and technological interests to offer a range of advantages to our clients. We'll be on hand at any time to answer your questions about tokenization and how it can benefit you in the future.
Discover the Benefits of Tokenization with SafeRE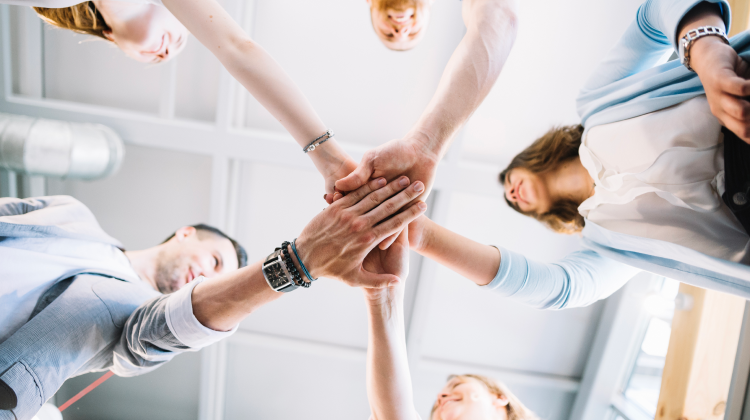 As you can see, there are so many benefits of tokenization for everyone within the real estate industry, which is why we are passionate about offering this new and innovative solution. We only hope to continue expanding our offerings over the upcoming years, as more and more people become familiar with tokenization and the advantages it can offer for both security and compliance. This modern solution strives to revolutionize the way in which many companies operate, and we are excited to be at the forefront of this positive change for the real estate market.
If you have any further questions about working with our team or the services SafeRE offers, don't hesitate to get in touch with us today. We will be happy to explain how we use tokens within our business and the advantages they can offer to both asset owners and investors. Even if it's your first time learning about this technology, we'll be here to guide you through registering with our service. Contact us now for more information and to discover how we can work with you to improve your investment opportunities this year.
---